To run a business corporation, you must meet certain requirements and adhere to certain regulations. What follows is an overview of how you can start your corporation in the U.S.:
1. Choose a Business Name
To start forming a corporation, you must come up with a name for it.
The name should be catchy and short so that your company can easily be recognized. It should also not be similar to the business names of other companies.
Name requirements:
Must not contain the name of any state or federal government agency.
Must not be similar to a name of a business already existing in the country.
Popular business types of names found in the U.S:
I. Corporation names:
These names include the word "Corp." or "Corp." and may also include "[Company name]" or "[Trade name]."
There is no limit on the number of words that can appear in your C corporation or S corporation name.
However, you should ensure that there isn't already a corporation with that same name as an abbreviation.
The U.S. government does not require a business to have a business name.
A sole proprietorship, which one person starts, or a partnership that consists of two or more persons can also be registered.
II. Professional association names:
A professional association name is an organization that is a membership business.
An example of a professional association would be the American Medical Association (AMA).
2. Check Availability of Name
Before you purchase a business name, there are certain steps that potential new business owners should do first.
The first step to take is to check the availability of the name. For your corporation to be recognized as a legitimate business entity, two conditions must be met:
Your business name must be available to people in your state.
It cannot have already been registered by another company (like your neighbor).
Ways to check the name availability:
To check the availability of a business name in your state, you need to do a business name search.
Using your state's business search engine, type in the company name and see if any matches come up. If there are no matching results, you can proceed with purchasing that company's name.
The next step is to check the availability of the name through online trademark lookup companies such as United States Patent and Trademark Office (USPTO) or WebPatent (WebPat).
To perform a search, you need to decide what category your business name falls into. For example, is it a service mark or a product mark? Or is it a certification mark? Service of process marks is used for companies that sell non-physical goods, such as insurance companies. A product mark includes any physical item such as clothing, jewelry, or toys. Lastly, certification marks demonstrate that the company has met certain criteria or provided proof of membership (this type includes all professional organizations).
3. Appoint Directors
To start a corporation, you need to have at least two persons that will be directors of your corporation.
The directors are responsible for the company's day-to-day operations and can also make major decisions about how the company is run.
The U.S. government does not require an appointed individual to be a natural person; they may also be a corporation or partnership.
To be a corporation, you must first file the form with the Division of Corporations in your state.
The U.S. does not have a legal requirement for an appointed individual to be with experience in a business area; however, they may be required to possess certain qualifications (such as citizenship).
4. File Your Articles of Incorporation
Once you are satisfied that your corporation name is available, you can file formation documents and your Articles of Incorporation.
You will also need to pay the filing fees and other administrative costs using the bank account number of your corporation.
If you have any questions on the following procedures or would like further information about starting a corporation, please contact an attorney in the business formation section within ICBIS.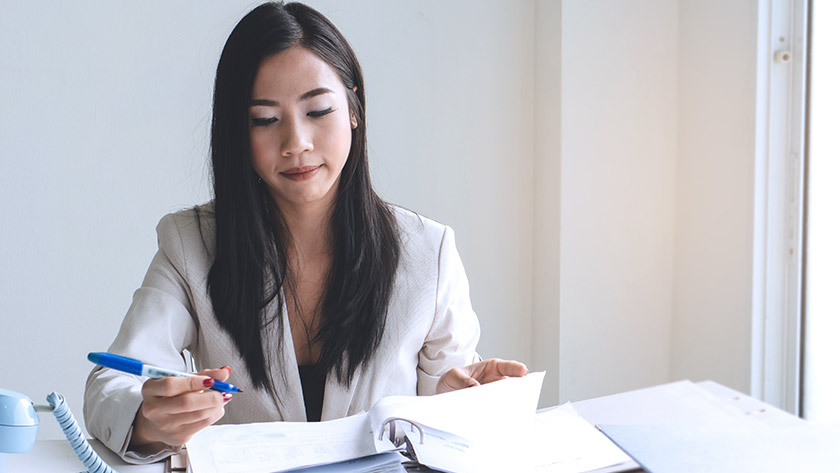 5. Write Your Corporate Bylaws
To legally run a business corporation in the U.S., your corporation needs to have written bylaws.
The bylaws govern the procedure of how your corporation is decided upon and run.
There are three types of corporate bylaws:
Articles of organization: These dictate how the shareholders are appointed and how profits are distributed among them. They also include provisions for a board of directors to be created, a governing body that oversees the company's running.
Articles of merger: These provide the procedure to be followed if the company is merged with another.
Articles for amendment: These provide for the procedure to be followed if you need to amend your bylaws.
6. Draft a Shareholders' Agreement
After you have filed the Articles of Incorporation, a shareholders' agreement may be needed. This is where you decide how to share your decisions and responsibilities regarding your corporation.
The shareholders' agreement is written as a contract between the company's shareholders. It is made up of corporate name guidelines that dictate what happens if one of the shareholders wishes to sell their shares or wishes to leave the company.
The following steps can be used to create a shareholders' agreement:
Put the name of your corporation and the date on the top of the agreement.
The shareholders' agreement should be written as a contract. This means that it should include names, addresses, as well as signatures from all parties involved.
The beginning of the agreement should include what type of shareholders' agreement it is, whether it is a bylaws contract or an operating agreement.
It should also include the names, addresses, and signatures of all the shareholders.
NOTE: It is important to remember that your shareholders' agreement should only be created in English, even though the corporation itself may be in another language.
7. Hold Initial Board of Directors Meeting
Once you have drafted your bylaws and shareholders' agreement, the next step is to hold an initial board of directors meeting.
It is good to have attorneys present to assist with legal questions that may arise during this meeting.
The board of directors is the body that will be responsible for operating your corporation. The responsibility of the board should be clearly outlined in your bylaws.
A good place to start when drafting bylaws for your organization is to study the bylaws of other organizations that are similar in nature and size to yours.
At your first board of directors meeting, you should set a date when the board will meet. At that time, you should elect a chief financial officer to carry out the responsibilities described in your bylaws.
The initial meeting should also include a vote on whether or not to have additional meetings and, if so, when they should be held.
The bylaws may also include provisions about how many board meetings are needed before action is considered valid.
8. Issue Stock
After your initial board meeting, you should also hold a stock and member meeting.
This is where you can finalize the shareholders' agreement.
Main advice:
Stock and membership meetings are different from board of director meetings. Each of these types of meetings will require separate meetings and should have separate bylaws to have enough information to be followed during the meetings.
The purpose of the stock and membership meeting is to answer questions that involve shareholders by voting on changes to the Articles of Incorporation, bylaws, or other related issues.
At this meeting, you should make sure to have the Articles of Incorporation and current bylaws for your corporation available for the audience.
You may also consider having an attorney present at the stock and membership meeting since questions may arise and will need to be answered by your shareholders.
Before you decide to issue stock to your employees, it is important to consider how much they will have invested in your company and whether or not there are any incentives for them to stay with the company if things do not go as planned.
Some things to consider when issuing stock to your employees include:
Keep in mind that if you have employees who have been with the company for a long time, they might not wish to receive stock.
Not all employees may sell their shares; for example, bank loans and business loans will make it hard for some employees to sell their shares. You will need to plan alternative solutions if you do not want these people to leave your organization.
Issuing stock to employees can be costly. You will need to consider if it is worth it to give away a percentage of your organization.
Ensure that the amount of stock issued does not exceed the total number of shares permitted in your corporation when you are issuing them.
9. Obtain Business Permits and Licenses
After creating the articles of incorporation and bylaws for your corporation and obtaining stock for your organization, you will need to apply for a sales tax license, business licenses and permits, and employment permit.
The sales tax license allows you to collect money from customers and clients and send it in to the state.
The employment permit allows you to hire employees and is issued by the state department of labor.
The county clerk's corporation's office or a similar department in other states is issued by the business license.
10. Register With the IRS and State and Local Tax Agencies
To register with the IRS, you will need to file Form SS-4. This form is used for tax-exempt organizations.
If your organization will be receiving a lot of support from the federal government, you must obtain 501 (c)(3) status to receive donations and other benefits.
You should also register with state and local tax agencies if your corporation engaged in specific activities such as selling or distributing goods and services.
Organizations that require registration in order to operate include:
Hotels and other lodging establishments
Insurance companies
Companies that sell or produce alcohol/tobacco
Doctors, dentists, hospitals, and other medical clinics
11. Open a Corporate Bank Account
Once your corporation is registered, you will need to open an account.
At this step, you may wish to hire a banking expert or other financial professional.
How to open a bank account?
You will have to choose which bank you want to open an account with and decide if you will open a checking or savings account. It is also important that the financial person explains how things work and what role he/she will play in your organization and whether or not it is possible to get another person involved.
When opening a corporate bank account, you will need to decide how many times a year you wish to deposit or withdraw money. You might also need to create a separate account if you are going to be purchasing things with your company's credit card.
An important thing to remember about opening a corporate bank account is the monthly grace period in which you do not have to pay interest on personal accounts.
In order to avoid having the bank deduct your monetary deposit from the amount of money that is in your account, you should ensure that there are enough checks written for this purpose. Usually, you will need to write a check for the excess amounts that exceed the amount of money that you have deposited. However, if this happens, it is important to inform the bank immediately so they can start collecting from your business account.
There is usually a limit on the amount of money you can withdraw from a business account to your personal account or another person.
What are the advantages and disadvantages of becoming a corporation?
There is a number of advantages and disadvantages of corporations.
Advantages:
Shareholders are shielded from personal liability and risk.
Tax advantages: By operating as a corporation, it may be possible to lessen the amount of taxes that the business must pay. The shareholders will pay taxes on their dividends, but if they pass shares on to their heirs upon death, no capital gain tax will be paid on the sale of those shares since no net income will be realized at that time.
Shareholders will be able to sell their shares without paying capital gains tax-exempt status when they die.
Shareholders may also be protected from personal liability with regard to other affairs of the corporation, such as the hiring of employees or the sale of goods or services by the corporation.
Incorporation can increase credibility and a positive reputation for your organization as an entity that does business in a fair and honest manner.
Other advantages of incorporation include the ability to incorporate later if your business grows and you wish to add more members, a lower chance of personal liability if the organization is sued, and ease of transferring assets after death.
Disadvantages:
Higher start-up costs.
More administrative paperwork.
The need to comply with tax rates and legal requirements.
Time spent setting up and running board members' meetings.
Increased liability protection to be considered a business by the government.
Keeping good records is crucial because the IRS requires them in order to identify and trace revenues and expenses.
How much does it cost to set up a corporation?
To set up a corporation, you must pay certain state fees.
Fees to start a corporation
If you are setting up a corporation as an association, you will need a minimum of $75 for the application fee.
You will also have to pay for your required bylaws and your notary seal, which costs $25.
Also, if you are incorporating as a business entity instead of adding shareholders, then you will have to pay a $100 agreement registration filing fee along with the minimum requirement of the minimum investment of $20.
The cost for filing your articles varies depending on whether or not you are doing it from Texas or from another state.
If you are doing it from another state, the fee is $50. If you are doing it from Texas, the cost is $150.
It is important to note that the setup costs might be higher if you are registering with a general partnership.
In addition, if you have multiple workers, then you will have to add $5 for each employee that you hire through your corporation.
Estimate of the fees for incorporating your business:
$150 application fee for incorporation.
$75 application fee for association filing.
$25 Notary seal.
$100 Agreement registration (if required).
$5 per employee (if applicable).
$15 authorized representative fee.
What is the Best State to Start a Corporation In?
While there is no legal requirement in which state you must incorporate your business, you probably should choose the state where you can efficiently set up your corporation.
Why are there so many states that can be used to incorporate your business?
There are many reasons why different states have different requirements for corporations; the main reason is that it costs more money to register a corporation in some of these states.
For example, if you register your corporation in Delaware, the state will give you a certificate of incorporation and will also have a registered agent. This is free of charge, while it's $140 and $300 in other states.
Some states are better to incorporate your business in because they do not require as much paperwork as other states.
For example, New Jersey has the least amount of paperwork when registering a corporation because they do not require non-stock corporations to file an estimated balance sheet or tax clearance certificates.
Other states are also advantageous because you will not have to pay as much to get your corporation up and running.
For example, if you incorporate a corporation as a business entity in Arizona, you will only have to pay $100 or $140 for the registration fee depending on whether or not you are doing it from Texas.
If you file as an association, then you will have to pay $75 for the registration.
How to Run Your Corporation
Keep in mind that the rules and regulations that you must comply with while running your corporation will vary by state.
Always keep track of what you spend, especially if there are other people working in the company.
Make sure to pay any bills and file all taxes on time.
Should any extra income or revenues be earned, then only use those funds for the company and put the rest back into the business as profits?
Keep up to date with all of your paperwork and have a filing system so that you do not misplace anything.
Always make sure you are getting the most out of your corporation.
How to Run Your Corporation For Maximum Profit?
It is important to keep in mind that it should be done with a business plan in mind whenever you are opening a corporation.
This will help you ensure that your corporation will be successful and profitable because you will be able to properly measure the market for your products to decide if your business is worth keeping.
Is Starting a Corporation Right for Your Small Business?
The answer is yes. This guide provides a detailed analysis of the operational steps that are required for running a corporation for small business owners, as well as the advantages and disadvantages of incorporating your business.
All in all, whether you choose to incorporate or not is up to you. It is better to be safe than sorry when it comes to running businesses because not properly doing so could cost you more than just money.
Should I Form a Corporation or a limited liability company (LLC)?
There are pros and cons to the two main business entities that are available in a corporation and an LLC. Which to choose really depends on the type of product or service that you plan on offering.
Corporation vs. LLC: Which is better?
The short answer is that it all comes down to what you want your corporation to be doing and whether you will be selling your products or services.
The main difference is that an LLC can have only one owner, whereas a corporation allows multiple shareholders.
If you are primarily doing business with yourself, then a corporation might be better because it does not require the shareholders to pay tax consequences on their earnings.
Can a Non-Citizen Start a Corporation in the USA?
If you do not have a place to actually do business structure, then you can be eligible to create a corporation in the United States.
However, it is important to understand that not all foreign countries allow people from other countries or territories to start corporations in the United States.
If you are from one of the countries that allow non-citizens to form a corporation in the country, you will most likely need a host and personal residence and a home business address.
Do Corporations Have Yearly Filings?
Generally, you will not have to file any separate forms or paperwork if you are a corporation.
However, you should still check with your state to verify whether or not this is the case.
If your corporation is earning over $1000 in a year, then you must pay corporate income tax purposes.
You are eligible to delay filing your taxes for up to one year after the end of the fiscal year.
Conclusion
So, now you have the information to determine if it is a good idea to incorporate your business as a corporation.
Just remember that there will be many decisions you have to make while establishing your corporation; some of them are not easy, but you should decide carefully.
Now you know what your options are and how long it will take to set up and run your corporation.
From this guidance, you need the knowledge to choose a method that works best with your particular business needs.